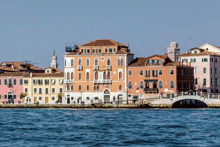 You can now adjust image colors on-the-fly with our Image Transformations.
| | | |
| --- | --- | --- |
| /vibrance/-50/ | Original image. | /vibrance/50/ |
We added seven new transformations based on Look-Up Tables (LUTs). LUTs provide a precise way of taking specific RGB image values and modifying them to other ones. LUT color adjustments are fast too, not just precise. Color adjustments share the same syntax, e.g.:
-/brightness/:value/

Here's the list of color properties you can control:
Brightness
Exposure
Gamma
Contrast
Saturation
Vibrance
Warmth
You can find thorough descriptions of the transformations along with their :value ranges in our docs.