Creating a Django app with Uploadcare
Uploadcare is an end-to-end file API that allows you to fully manage file uploading, storage, transformations, and delivery. All that is included in our Python and Django integrations.
In this guide, we'll create an app with an Instagram-like grid feed and image uploading: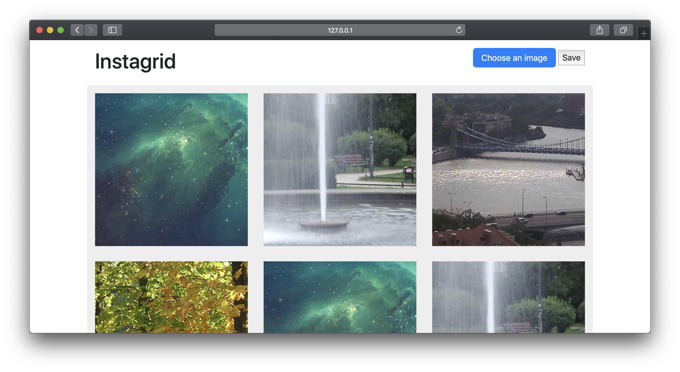 pyuploadcare is an official Uploadcare Python library providing wrappers for file uploading, API interactions, and Image Transformations. In this guide, we'll stick with using ImageField, a File Uploader implementation for Django.