How to rapidly grow business metrics in online retail
Today, customer experience in retail is largely about online: folks visit product pages, not malls. In this ebook, we show how to improve 5 core ecommerce metrics via better CX.
A 1-second page load delay in online retail equals $1.6 billion revenue loss annually

— Fast Company Report
Learn how to boost 5 core retail metrics
through enhanced CX and web performance
Grow Site Visits
Swift on-site customer interactions mean quality online CX. Making your pages load faster is the low-hanging fruit here. It lowers your bounce rate and helps your pages rank higher in search results, thus driving more visitors to your storefront.
Increase Pageviews
The more products you show during a single shopping session, the higher the probability of purchase. While the average session lasts about 3 minutes, fast-loading pages allow your users to open more tabs, and view (and buy) more of your products.
Increase Conversion Rate
According to the Nielsen Norman Group, websites that take two seconds to load convert better than those that need four or more seconds. And, optimizing media content is one web performance measure that can be implemented instantly.
Uncover more benefits aligned with better CX
Optimize marketing budget
It's important not only to draw in traffic but to make good use of it.
Rank higher in search results
Web performance is core metric in Google's ranking algorithm.
Engage and retain more shoppers
Faster-loading pages give you 16 extra seconds to pique visitors' interest.
Enhance mobile experience
Optimizing the mobile experience helps you compete better for 85.2% of shoppers.
Cut technology costs
Optimizing media content leads to about 86% in CDN traffic cost savings.
Improve business productivity
Enhanced shopping experience and web performance help grow core business metrics.
Make CX work for your business
PDF / 32 pages / 20 min read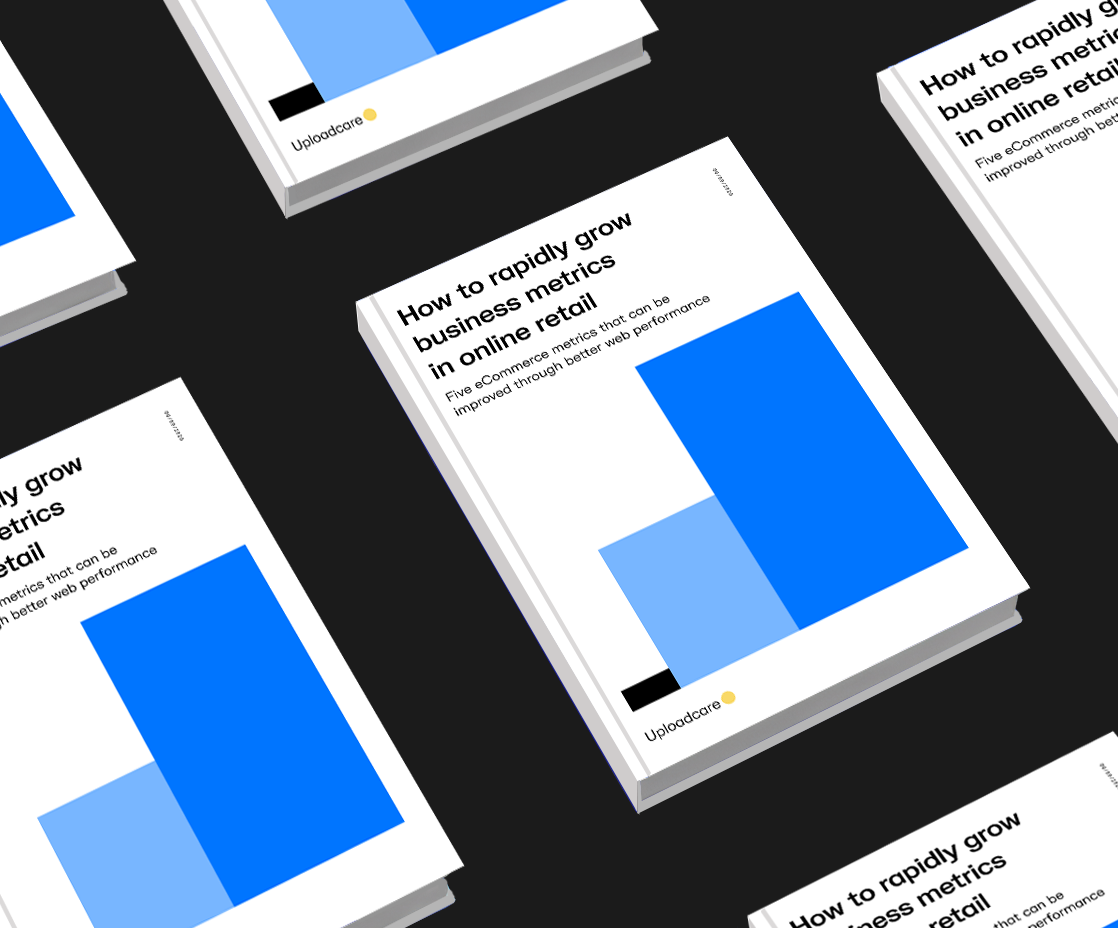 Grab some more industry insights from Uploadcare
Case study: Shogun
Learn how an ecommerce websites builder cut image delivery costs by 86% and saved 3 months on development.
Report: CX through data
How to create exceptional shopping experiences and make your customers breeze through the checkout? We've already found out!
Let's grow faster together
Uploadcare will take on all the image handling issues, so you can focus on your product. Schedule a call, and we'll show you around.
Read the case
Get the report
Schedule a demo