Uploadcare Quick Start
Integrate in Minutes.
1
Upload
First, your users upload files from computers, mobile devices or cloud services.

Drop some picture here:

Our widget works as a simple form element, and can be added to a page without much boilerplate.

NPM, Bower and other install methods in our docs.

This tutorial uses demo account which keeps files for a few days. Public key: demopublickey, secret key: demoprivatekey.
2
Process and Deliver
After the file is stored, it becomes available from our CDN.
Upload the file to see our image processing features.
3
Store
Files are stored automatically by default but you can control which files to store.
Storing files explicitly is optional and depends on your use case.
Just send a request:
Such requests can be sent using any programming language, or even cURL.
PUT

 

/files/:file_id/storage/

 HTTP/1.1


Host

: api.uploadcare.com


Authorization

: Uploadcare.Simple demopublickey:demoprivatekey
Don't spend weeks on what you can do in minutes.
No credit card required.
---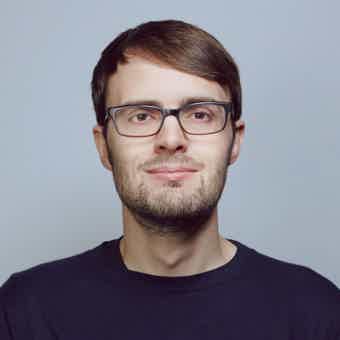 Finbarr Taylor
CTO @ Shogun
When comparing the costs of serving the equivalent unoptimized traffic, like with traditional CDN's, using Uploadcare lets Shogun reduce their image bandwidth costs by 70% to 86%. In 2018, this resulted in infrastructure cost savings of just over $200,000.