On-The-Fly Image Processing
You turn your ideas into reality. We handle your images. Uploadcare provides all you need for image content on the modern web right out of the box.
Smart. Swift. Addictive.
Every image on Uploadcare can be processed right away, on any plan, for free.
---
EXIF Autorotate
Whenever you apply any of the processing operations, your image gets rotated according to its EXIF.
Autorotate
Get Responsive
Prepare images for all of your layouts in minutes. Toggle and play with adaptive formats and quality settings.
Resize on-the-fly
Solid IO
We support lots of input formats. Also, if the API takes your image, every processing operation is available.
Image Operations
---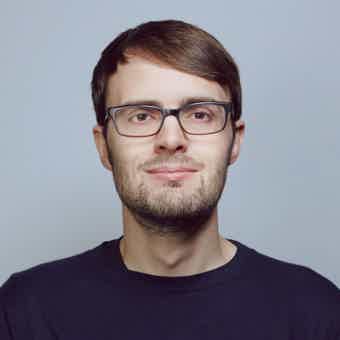 Finbarr Taylor
CTO @ Shogun
When comparing the costs of serving the equivalent unoptimized traffic, like with traditional CDN's, using Uploadcare lets Shogun reduce their image bandwidth costs by 70% to 86%. In 2018, this resulted in infrastructure cost savings of just over $200,000.