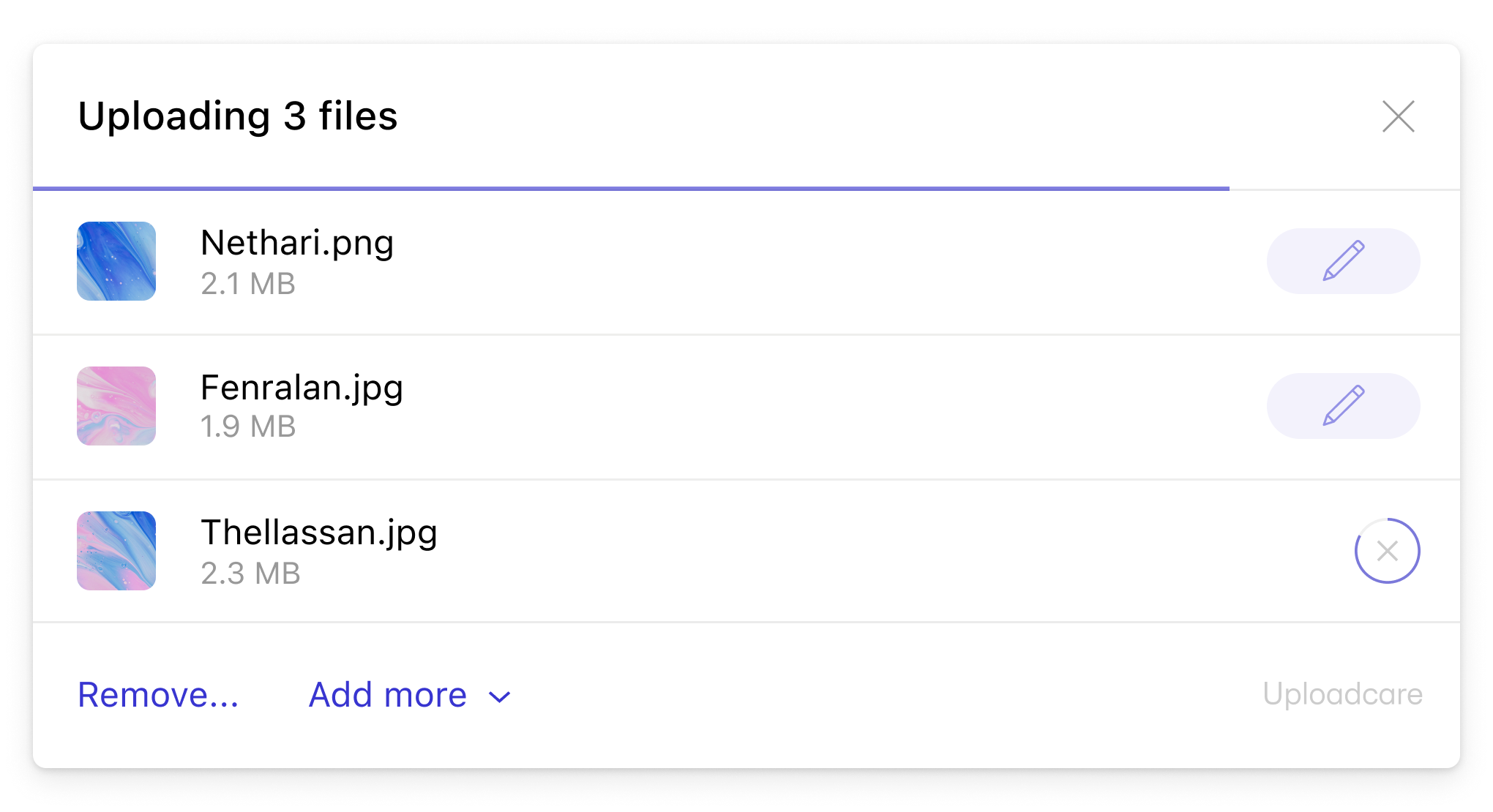 No more failed uploads.
Receive files from your users with a clean, lightweight and easy-to-integrate widget.
Any stack.
React, Vue, Angular, bare HTML/CSS — File Uploader works easily with your web stack.
Image editor.
Enable cropping, enhancing, and applying filters right in your user's uploading flow.
Up to 5 TB.
Our API easily handles large files using a multipart uploading process.
Uploading network.
Every upload is accelerated by a global network of servers, like a CDN in reverse.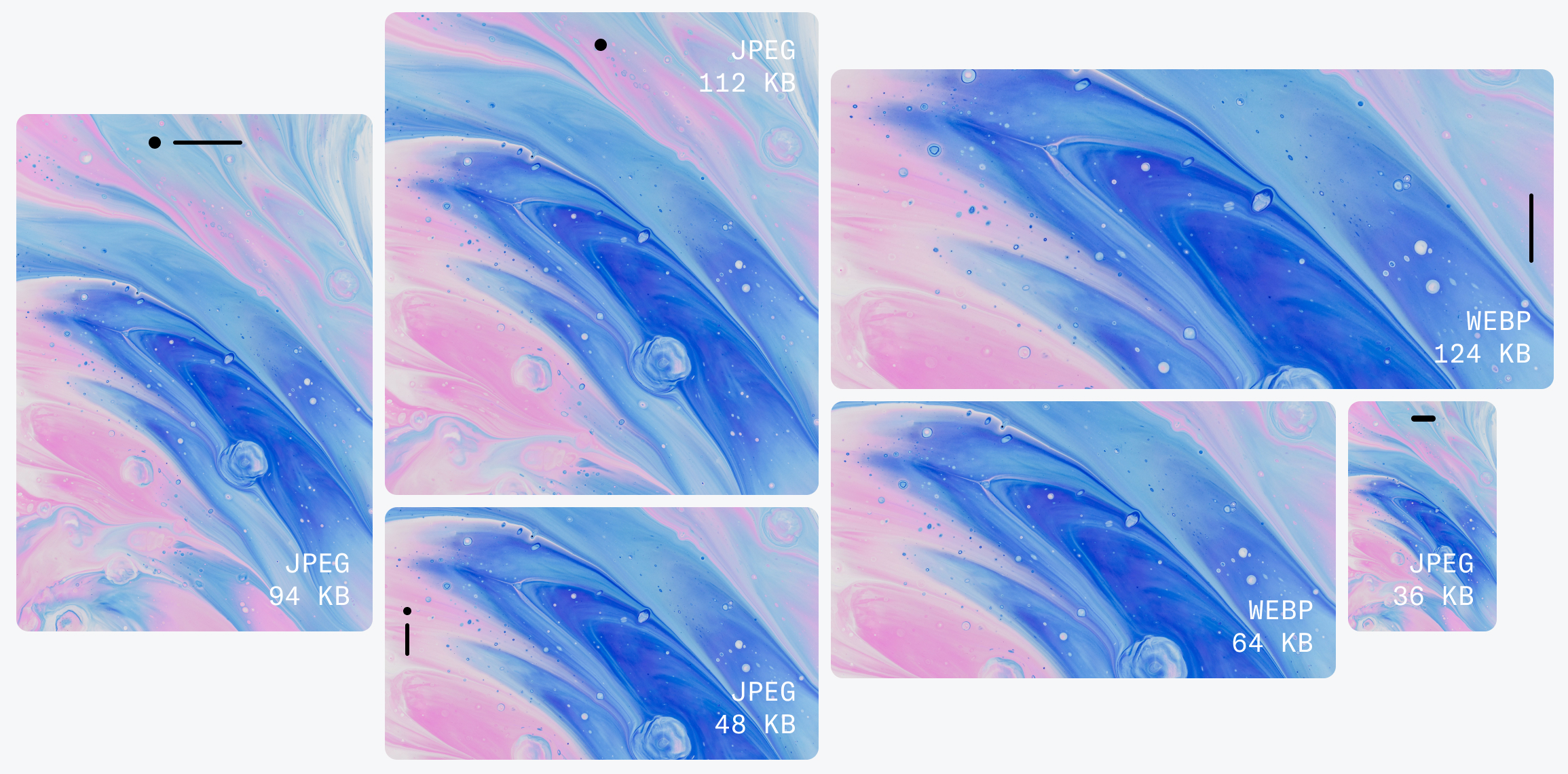 Automate responsive images.
Enable the best image compression on the market with a couple lines of code. Real time resizing and lazy loading are included.
AI-optimized compression.
We've achieved the best size-to-quality ratios on the market by building an AI to pick the compression levels.
Transformations.
Adjust colors, apply filters or auto-enhance to meet your stylistic requirements.
Smart operations.
Detect faces and objects to crop or blur, or expand photos with an additional generated background.
Simple integration.
Connect our JS library and mark all image-handling tasks as completed.
For developers 💛 by developers
See how modern tech companies benefit from using Uploadcare
"Using Uploadcare, we've basically taken a shortcut. We haven't had to build any uploading or image-processing infrastructure ourselves, so we've saved a bunch of developers' work. This part of our software is just handled. It's not something we need to worry about."
Reduced traffic costs by 86%
Finbarr Taylor
CTO & founder