Filestack's recent outage: how Uploadcare can help
Written by Sasha Khoreva. Published on , in News
On August 30, 2023, Filestack experienced a significant service outage. While their official status page reported a 27-minute outage, some Twitter users pointed out that the interruption lasted closer to three hours. In the digital age, service reliability and responsive customer support are paramount, and cases like these may have you considering alternatives and fallback options.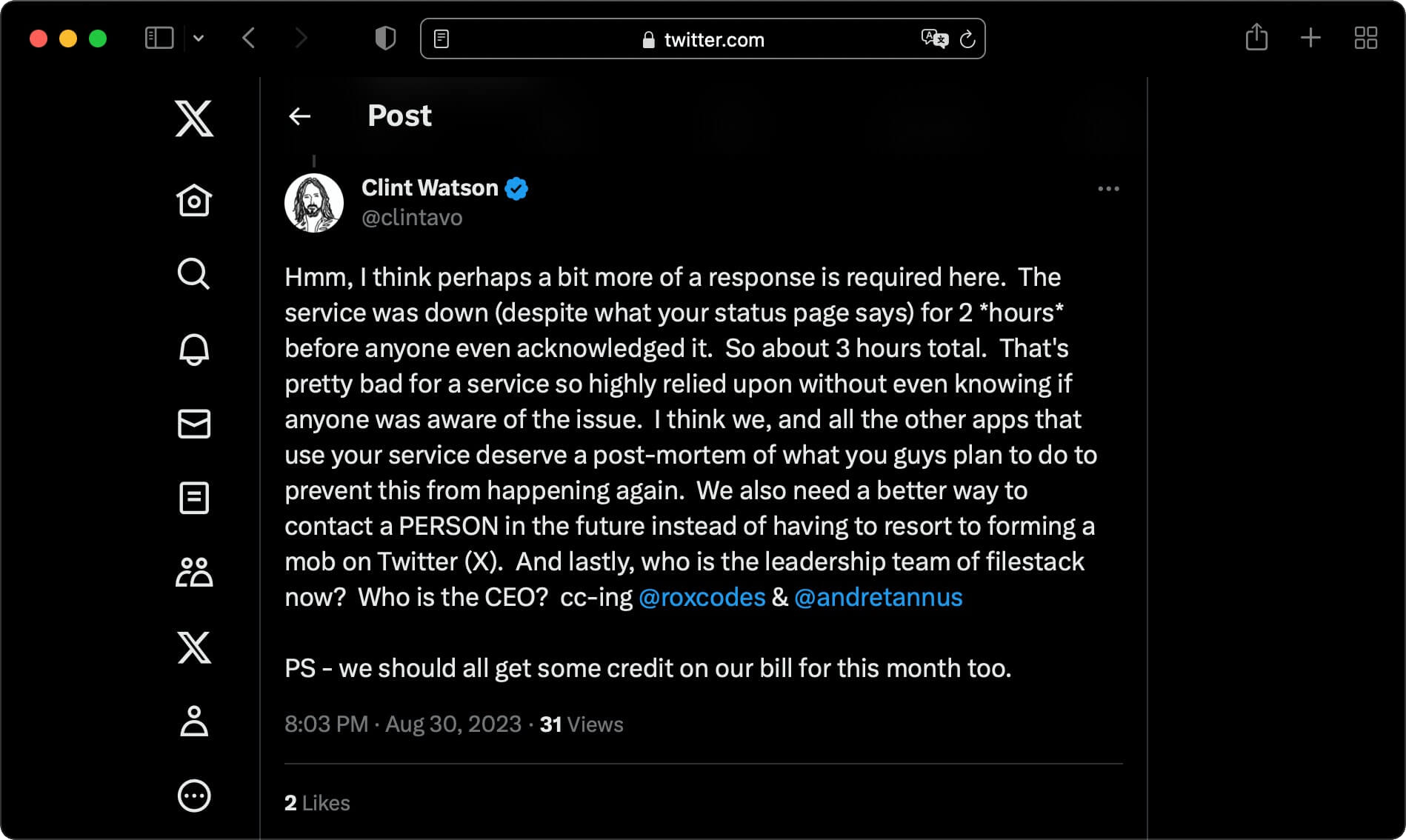 Users report about 3 hours down time in Twitter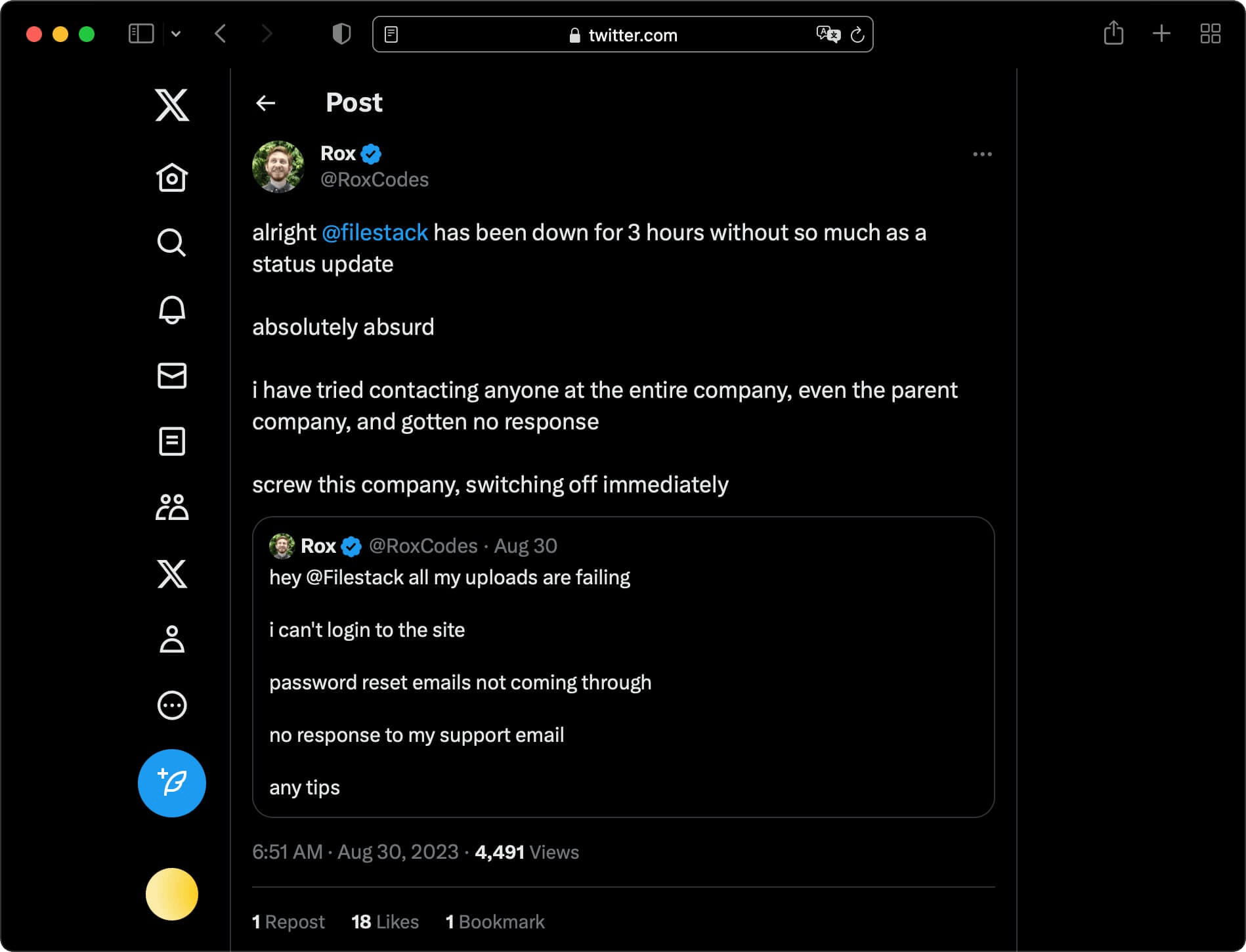 Twitter users complain about lack of Filestack support answers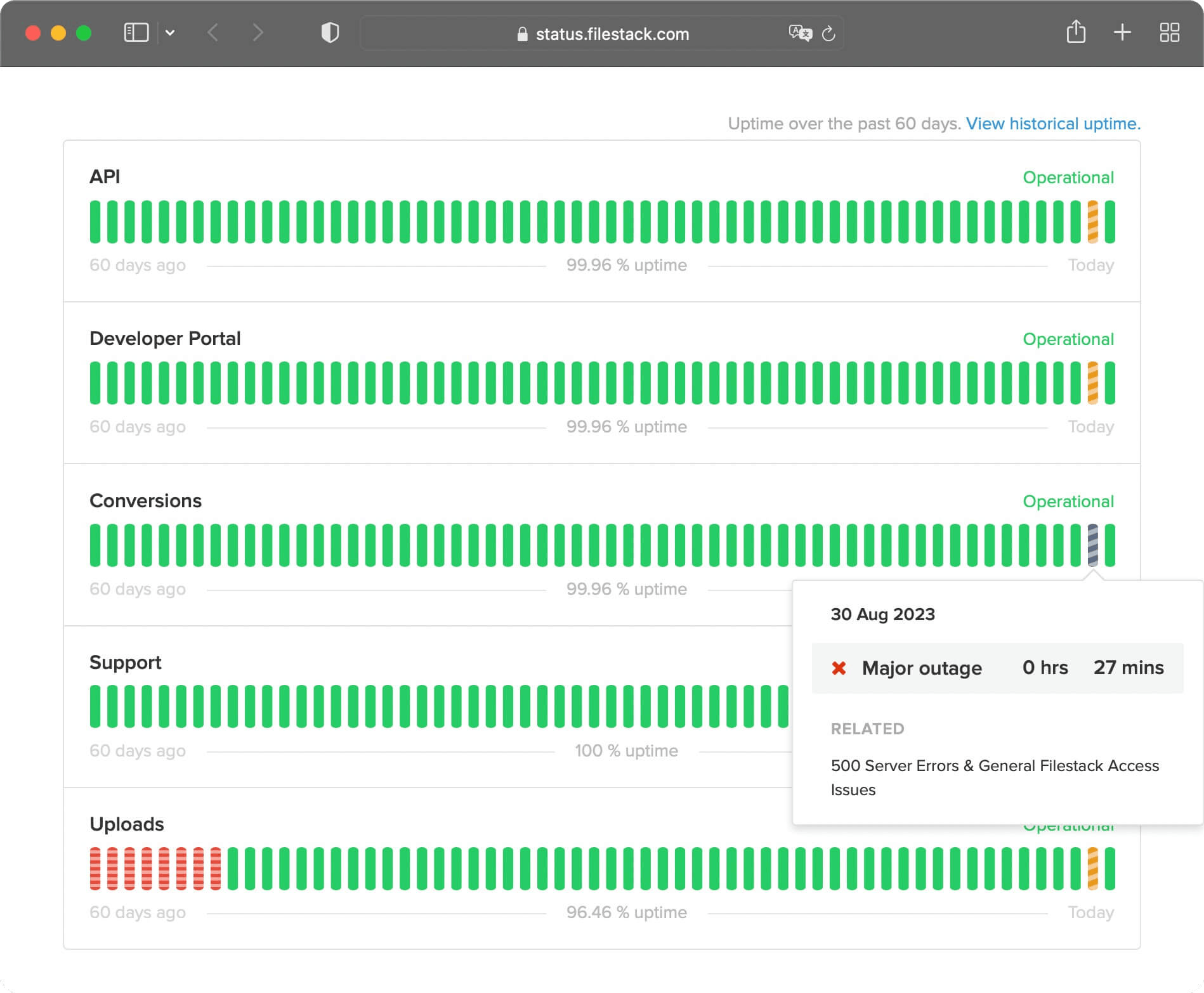 Filestack's status page shows 27 minutes of outage
Looking for a bulletproof solution to your file management needs? Uploadcare has your back. As a multi-CDN service, we reroute traffic to operational CDNs if one hits a snag, ensuring your business stays up when others might go down. But don't just take our word for it — our status page serves up real-time metrics with zero fluff.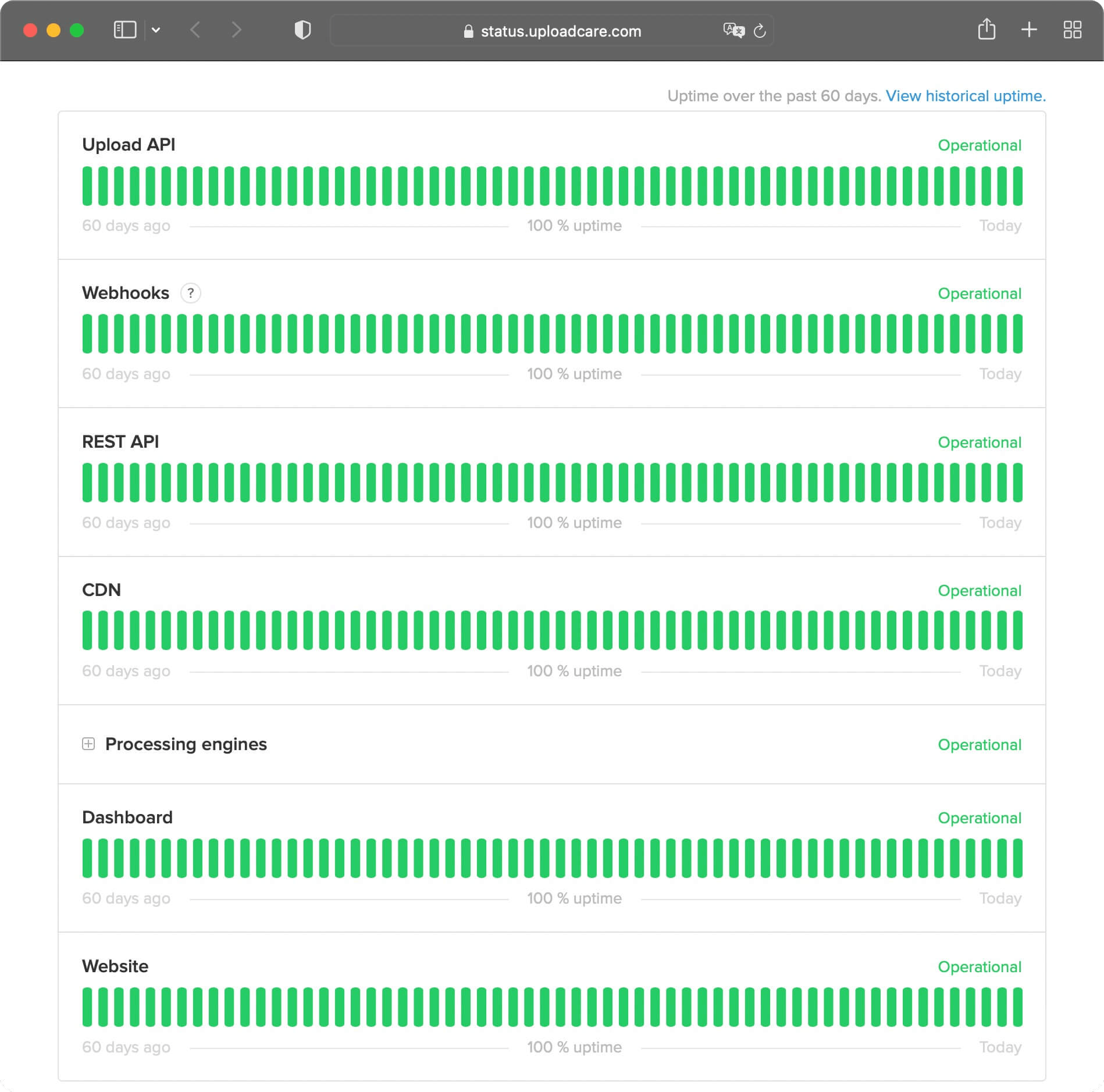 Uploadcare status page
With an architecture that's resilient, redundant, and robust, we're the stability you've been searching for. Our uptime game is strong, because we know you don't have time for anything less. Uploadcare is where reliability meets peace of mind.
Reliability: Engineered for resilience, Uploadcare offers a reliable platform with robust uptime records.
Performance: Benefit from fast load times and efficient file handling with our global CDN.
Security: In addition to GDPR compliance, Uploadcare is also HIPAA compliant, making it ideal for healthcare providers.
24/7 Support: Our support team is always online, ensuring timely resolution of your queries and issues.
The recent Filestack outage and support concerns highlight the need for a reliable and transparent file management service. Uploadcare provides these qualities, along with HIPAA compliance and around-the-clock support.
For more information, visit Uploadcare or contact our always-online customer support.