Effects Tab
Pick. Edit. Upload.
Your users can now edit images upon upload. If you're a blogger or a photographer, you might want to try it for yourself. It only takes these three simple steps: pick, edit and upload.
Sign Up
Easy to Install
Installing Effects Tab for your widget is as easy as pasting a single line of code.
uploadcare.registerTab(
  'preview',
  uploadcareTabEffects
)
9 Effects at Your Fingertips
Effects Tab allows you to process images in 9 ways. The good news is you can customize which effects are allowed. Say, you might not want your users to blur images they upload. No worries — just strike the blur out.
<input type="hidden" role="uploadcare-uploader"
  data-effects="crop,rotate,enhance,sharp,grayscale" />
Works on Any Device and Screen
Uploadcare Widget and Effects Tab work and look good on any device. Regardless the resolution: whether it's a 320p smartphone screen or a 27-inch iMac, we design for optimum clarity.
Lots of Input Formats
Effects Tab is shipped with a wide variety of supported formats. Your input images might be up to 75 MP in resolution.
Efficient Output
We're all about optimizing things. With that in mind, output images can be of the three following formats: PNG, JPEG or WebP. Those are the most widespread and efficient image containers.
We don't drop any of your inputs. Instead, we generate a CDN link with your processed image.
https://ucarecdn.com/:uuid/-/preview/-/rotate/90/-/grayscale/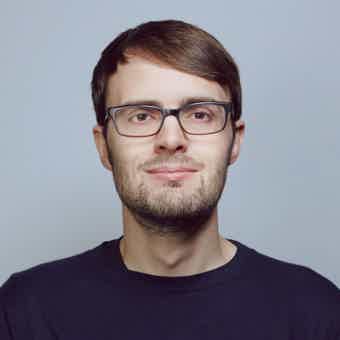 Finbarr Taylor
CTO @ Shogun
When comparing the costs of serving the equivalent unoptimized traffic, like with traditional CDN's, using Uploadcare lets Shogun reduce their image bandwidth costs by 70% to 86%. In 2018, this resulted in infrastructure cost savings of just over $200,000.