Solo founder implements file handling in an hour
industry

Marketing

headquarters

Vancouver, Canada

employees

1

tenure

1 year
Upscribe is a B2B SaaS application that allows marketers to embed signup forms in Medium posts. Using Uploadcare to replace his error-prone internally-developed file-handling solution, Joshua Anderton was able to maintain focus on moving his product forward.
Joshua Anderton created Upscribe as a side project in 2016. It is a B2B SaaS application that allows marketers to embed newsletter signup forms directly into their posts on Medium.
When it was originally developed, Upscribe needed to accept two types of files from users. Images, like logos, were required to style the forms properly. Additionally, users needed to upload files as marketing incentives for their readers to sign up to their newsletters. These were things like infographics, ebooks, spreadsheets, etc. While this functionality is required for Upscribe to operate, it isn't the core value of the application.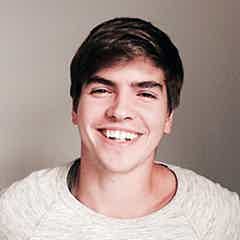 Initially, Joshua built his own file-handling system, but he quickly ran into problems hosting files on his own server.
Additionally, it became clear that accepting uploads wasn't the only functionality he was going to have to build. He needed upload integrations with third-party services and image processing as well.
All of this was needed for Upscribe to function, and Joshua was working a full-time job. There just wasn't enough time to do all of it himself.
After struggling with his own limited solutions and with an extremely constrained time-budget, Joshua implemented Uploadcare.
In doing so, Joshua was immediately able to move his users' file uploads off of his own servers.
Additionally, Uploadcare provided the image processing and integrations with third-party services that Joshua needed.
Ultimately, implementing Uploadcare has allowed Joshua to focus more of his time working on Upscribe itself rather than the infrastructure it runs on.