Bringing a brick & mortar store to the web with an excellent user experience
industry

Photo Framing

headquarters

Venice, Italy

employees

3

tenure

6 months
Teopiki is a B2C SaaS application that offers custom photo framing. Users can upload images, modify them to their liking, and have them printed and framed. Using Uploadcare to accept and manage their users' images, Teopiki was able to bring their 35 years of framing experience to the web.
For 35 years, Luca Moretto's family has owned and operated a frame shop in Venice, Italy. Recently, they've decided to open their business online and bring their experience to the web. They wanted to be able to offer their services to their clientele without them having to leave their homes. And so they started Teopiki, named for Venetian word meaning "you hang it."
Created just in 2018, Teopiki allows their customers to have uploaded photos printed and framed. Unsurprisingly, accepting and managing user image uploads is a critical part of Teopiki's functionality.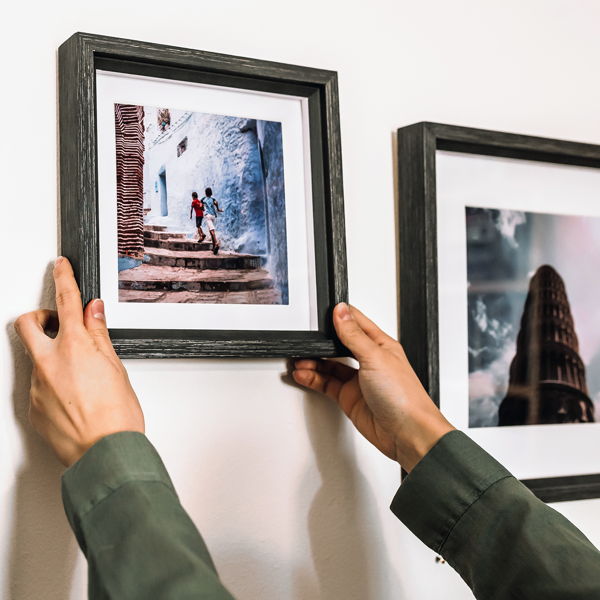 While Luca knew that his family's lifetime of experience was unique and valuable, bringing that experience to the web was a different matter altogether. They needed a site that offered the wide range of photo and framing options that they could provide while still being easy to use for their customers. Additionally, they faced stiff competition from other online printing services and needed to distinguish themselves through better user experience and service.
Initially, Luca and his team went to web-development agencies in an attempt to implement their idea. They immediately became aware of the high development costs they would have to incur to have their site built. With the complex image-handling functionality they needed, having an agency build the site from scratch was going to be prohibitively expensive. Without an alternative, Teopiki was going to remain just an idea.
Consulting a number of freelancers, Luca and his team were recommended Uploadcare.
With Uploadcare, Teopiki would be able to implement all of the functionality they needed at a fraction of the cost. Image uploads and storage were of course central, but they also needed integration with social media services like Instagram and in-app image transformations like cropping and effects. With the integrated image processing and a mobile-ready interface, Luca had a solution for the most expensive parts of their site.
Using Uploadcare, Teopiki came to life. They were able to build the image-handling functionality they needed and create the simple, easy-to-use user experience that they wanted. All of this was done at such a fraction of their original estimated cost that they were able to repurpose much of their development budget towards marketing their new site. While still young, Teopiki is already bringing a lifetime of framing experience to the web in one of the most enjoyable online printing experiences available.